Standard TouchFree™ Button
The Novax TouchFree Button enables pedestrians to activate a button request with a simple hand-wave.  The 3D TouchFree Gesture Recognition Sensors detects Hand Waving motion in three dimensions. Once the button is activated, the Red LED will momentarily light up supported by an audible tone.
Key Features:
3D TouchFree Gesture Recognition
Protects against false triggering
Over-the-Air firmware Update
Plugs into Existing Round Base
Bluetooth Configuration
Tamperproof Protection
Field Upgradable(few minutes)
IP67 Waterproof
Cost effective
Overview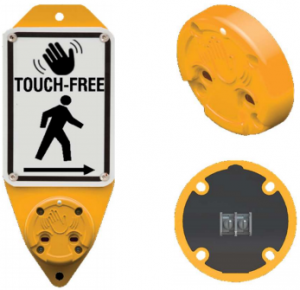 The COVID-19 pandemic has necessitated an emphasis on reducing transfer of pathogens through surface contact. As a result, the demand to provide pedestrian signal actuation utilizing fail-safe non-contact technologies is now the New Normal for public safety priority.
Novax engineering has responded to the challenge proudly introducing the ground-breaking innovation of TouchFree™ technology. This new technology allows signal activation without contact and realizes a safer environment, through advanced PPE addressing the health safety and accessibility concerns posed by COVID and other pathogens which lie on exposed surfaces. Novax TouchFree™ Technology is specially designed with 3D gesture recognition that requires a simple "Hand Wave" in front of the button to enable activation.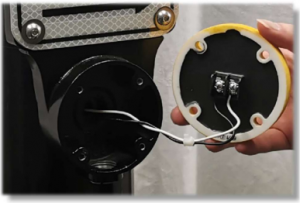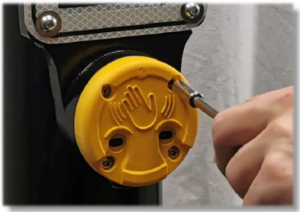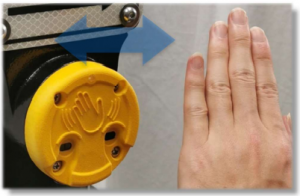 specifications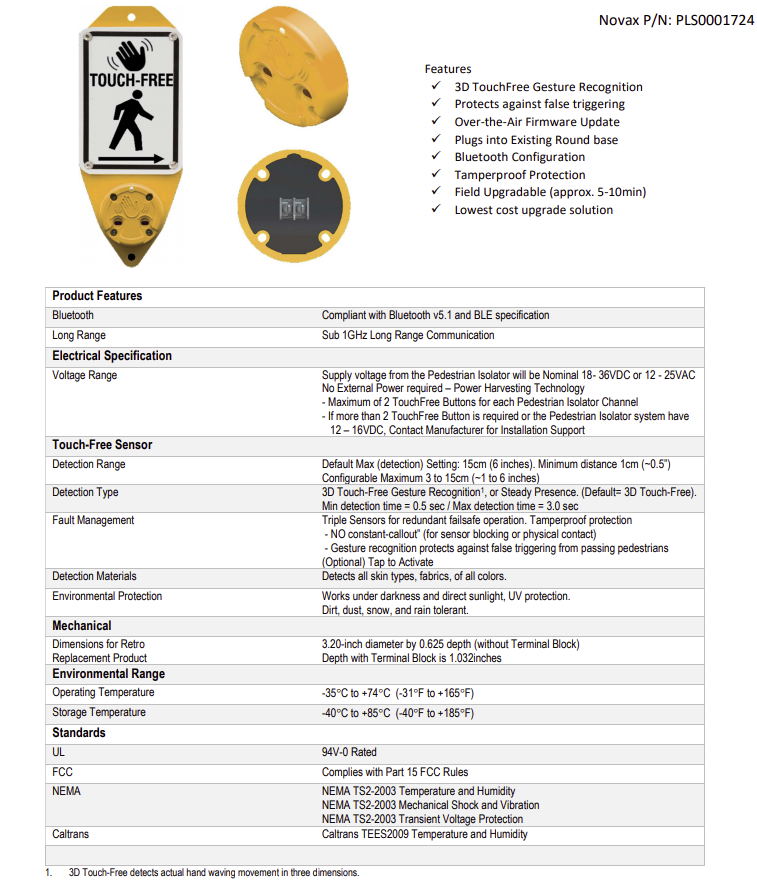 ordering
Product Ordering
Novax P/N: PLS0001724
Contact Novax for more Information on this product.
downloads